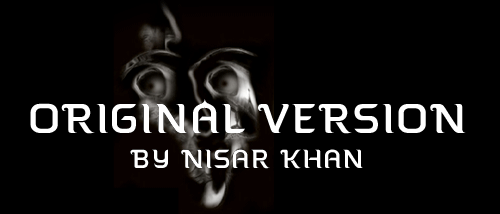 March 2006
People from different walk of life, which were peaceful, calm and relaxed. They seemed to be untroubled, non-violent and tranquil. Some represented irrepressible joy. It was easy to be convinced that body and soul could live in harmony. Though they were a perfect example of calmness and stability yet there was a ramble indicating dissatisfaction. I succeeded to reach where the person's true nature, deepest thoughts, and sincere emotions were supposed to be – the soul.

Souls were surrounded with repressed memories, pent up emotions and drowned in a high state of anxiety. Their irrepressible joy had turned into inconsolable sadness. I found them helpless and ashamed at being helpless, hostility and at the same time repression of hostile feelings, frustration, jealousy, piles of denied feelings, and an incredible amount of fear – Omni present fear.
There was a trance of greed; ruthlessness and devastating forces were at loose. Some had resigned, Some were in pain and some unable to feel pain. Some seek satisfaction in dangers, some were intoxicated with some twisted religious doctrine; souls were screaming in tremendous destructive environment.
Increase in insanity, neurotic conditions and growing mental unbalance all is one huge indication that an undesirable situation has developed. Aggressive energies are churning inside and people are mobile depots of ammunition.
Here is an original version of people whom I knew.
Nisar Khan
Painter, artist and illustrator Nisar Khan stationed in Stockholm. After several collective exhibitions, his first solo art exhibition called the " world of Nisar Khan " was staged in 1993. These days he is involved in a serie of web exhibitions. After " Original version" appeared, "Just a dream" and forth-coming exhibition is called respectable offenders. Artist available for free-lance assignment.